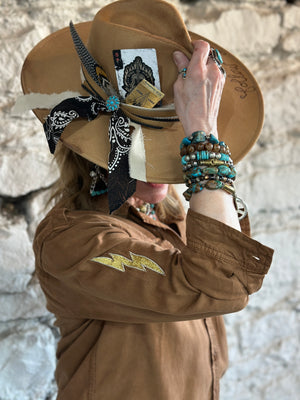 Hat Bar Private Event
---
Lu's 2nd Hat Bar Private Event is a ticked event on Wednesday, Septmeber 6th from 6:00 - 8:00 PM! 
Come design a custom hat while you enjoy whiskey or wine and sample our NEW craft cocktail mixes and light hors d'oeuvres. There will be a wide variety of accessories, vintage buttons/pins, fabrics, leather, lace, velvet and more to layer, stack and create your one-of-a-kind Luified hat! 
Branding personalization will be available so come ready to have fun!! 
Sorry, there are no products in this collection.